Beatiful eye-catcher – Underwater LED pool lights
Underwater lighting is a beautiful eye-catcher and increases the allure of every swimming pool. With the right underwater lighting you get the maximum ambiance from your private swimming pool. EVA LED underwater lighting has been known for years for its durable quality, the rock-solid product quality and high light output and has already been used in many public swimming pools and water parks. In addition, the underwater lighting is also ideal for private swimming pools, such as this private pool in Giswil, Switzerland.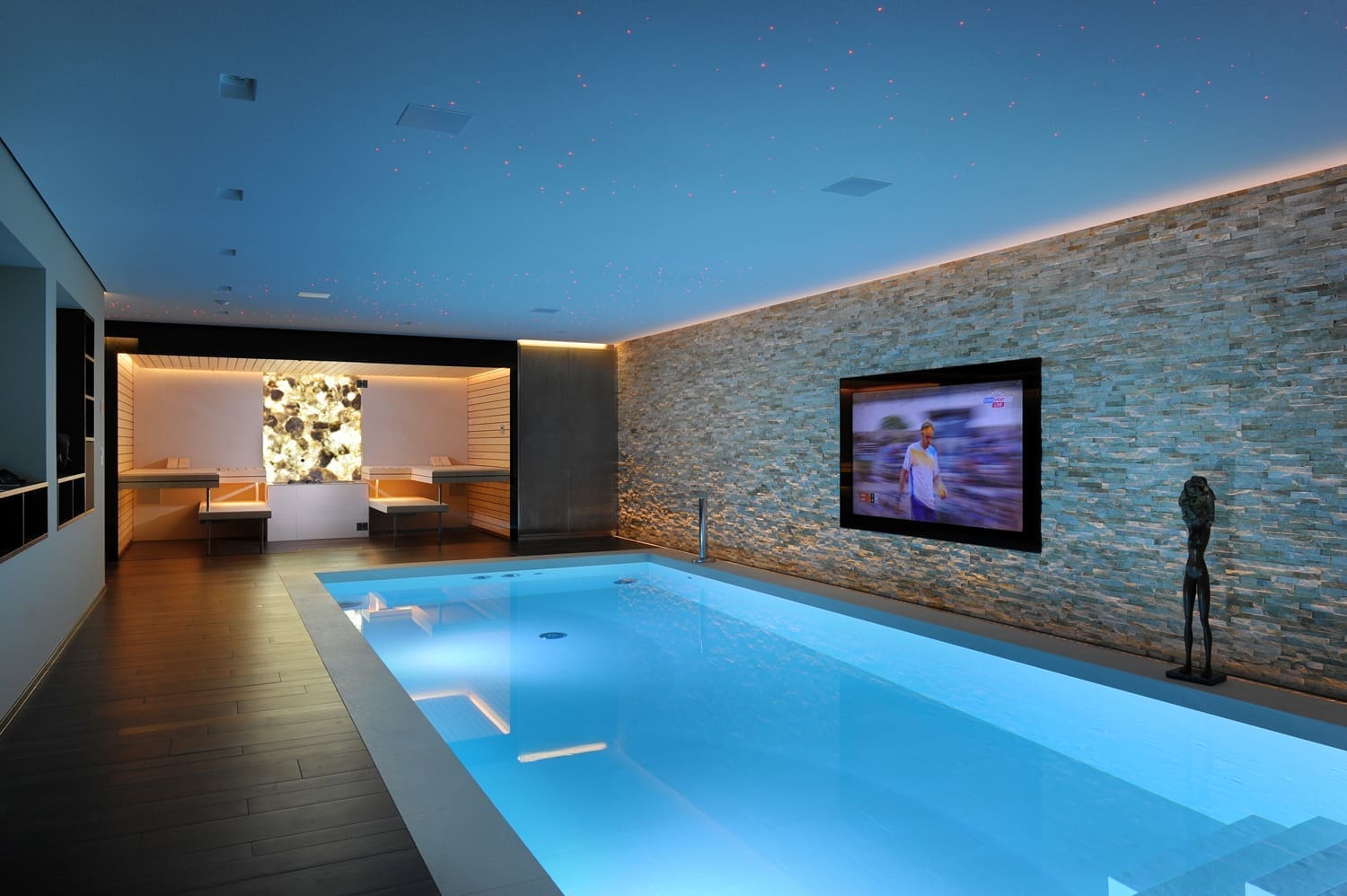 Multifunctional lighting
In this luxurious private swimming pool in Giswil, two EVA LED underwater lights were used on the platform side of the pool. These powerful underwater lights not only illuminate the entire pool but also the walls and the ceiling, creating a stunning effect.
Optimal control
The EVA LED lighting fixtures placed in private swimming pools can be controlled with a PC, tablet or smartphone via the EVA ArchiTech EVO DMX controller. With one press of a button, the colour and light intensity of the underwater lighting changes.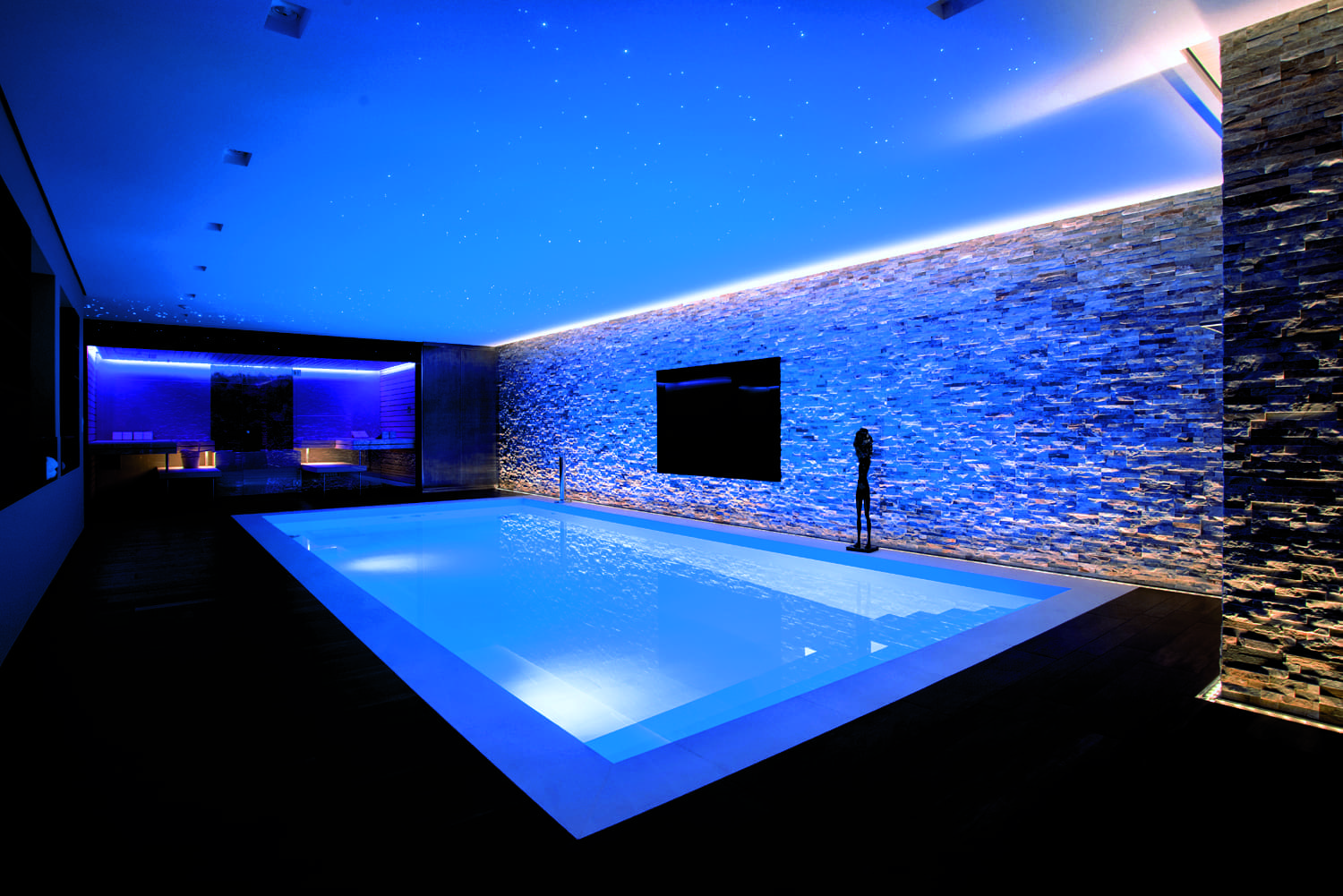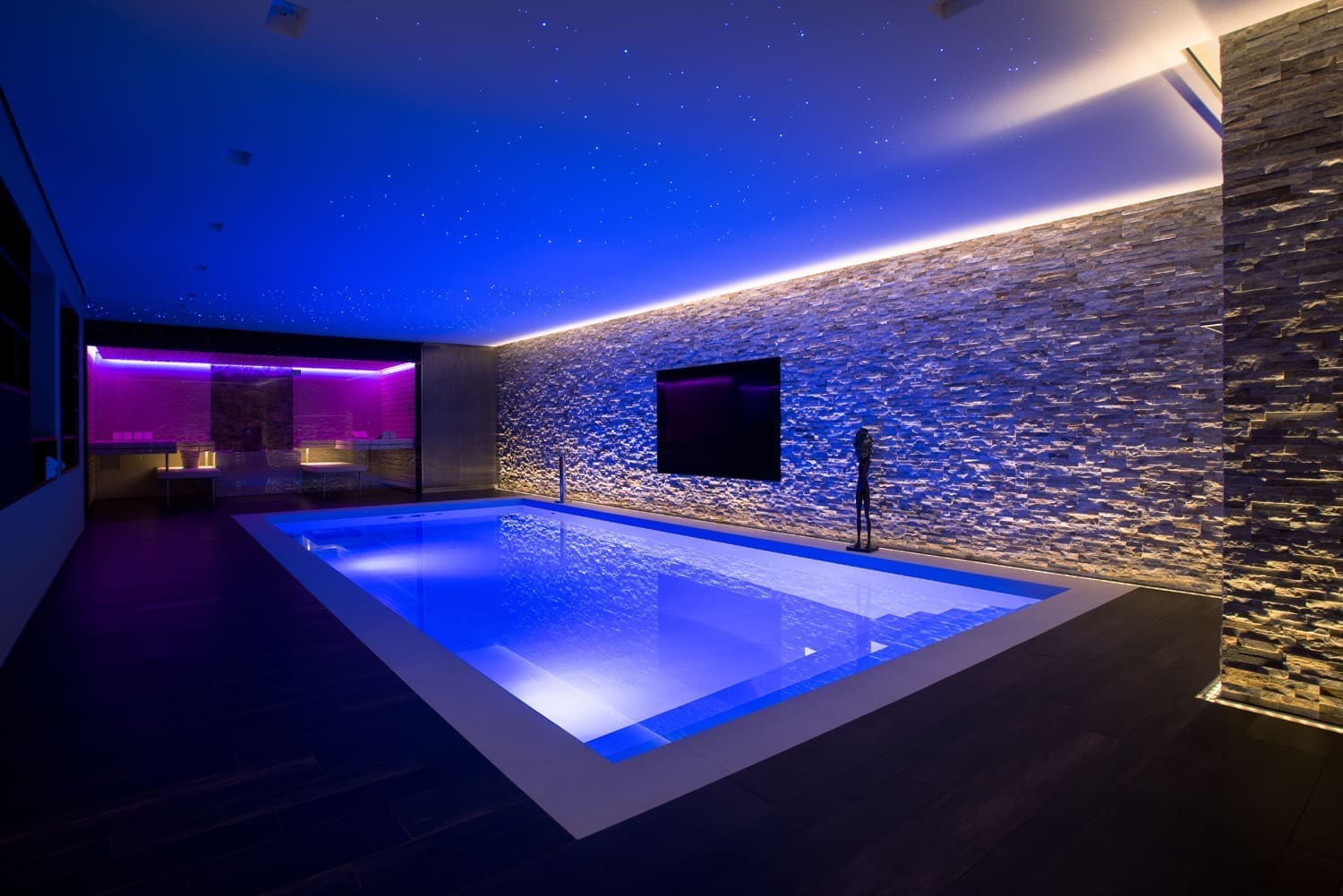 Colour-changing programs
There are standard colour-changing programs available, but we can also custom-design one specifically for you, so that you can easily adjust your private pool's atmosphere to suit your mood. Furthermore, you can also connect lighting and audio to synchronise your lights with the beat of your favourite music for a fantastic audio-visual experience in your home wellness centre.