Noorderparkbad – Amsterdam
The new Noorderparkbad in Amsterdam-North, which was newly opened in April of 2015, is the successor to the Floraparkbad, which had been taken down after forty years. During the development of the Noorderparkbad, sustainability was a high priority. This meant that extra focus was given to energy bills and the environmental footprint. EVA Optic had the honour of being asked to deliver the LED lighting for this attractive public swimming pool.
Challenging architecture
The unique diamond-lattice, wooden roof construction was a nice challenge for our lighting consultants. EVA's advisor Jan van Loon came up with a unique solution using black anodised EVAline fixtures. The black EVAline fixtures were built into the wooden ceiling. The placement of the fixtures not only creates an optimally uniform illumination, but also enhances the facility's design. The required light output of 500 lux (600 lux at the start and turning points) was easily achieved.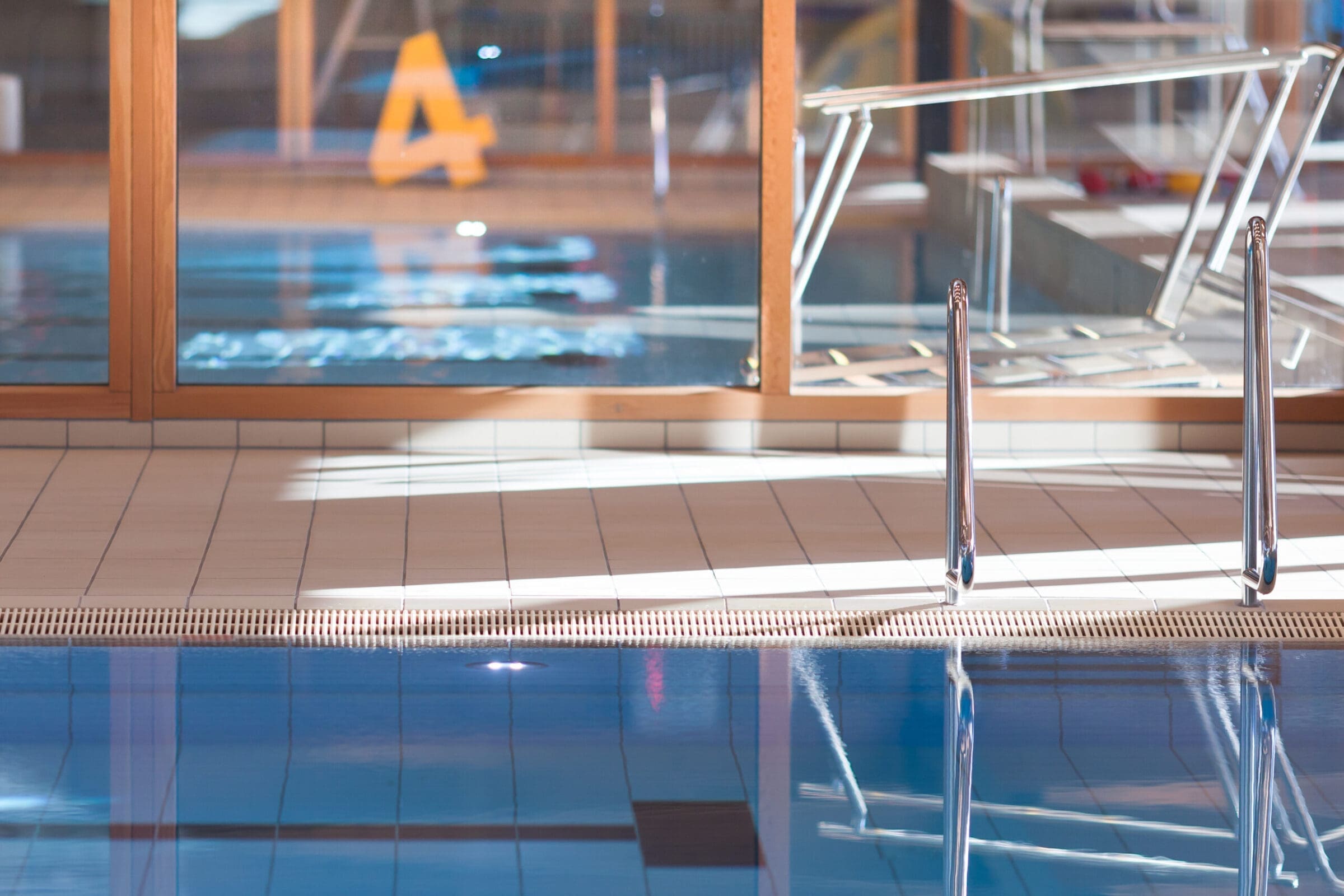 EVA downlight
Above the entrance, changing rooms and other wet rooms were built EVA Classic LED downlights (type Aqua HE) into the ceilings. EVA Optic's Aqua HE product line is specifically developed for pool environments, where requirements are high due to heat, humidity and chlorine vapours. Standard lighting is not suitable for use in these kinds of spaces. EVA Optic's LED lighting fixtures are safe and comply with all national and international standards and regulations regarding materials and fastenings in swimming pool environments.
Amsterdam Architecture Award
In May 2016 the Noorderparkbad in Amsterdam won the Amsterdam Architecture Award. Representatives of the architectural firm Architekten Cie., together with the Municipality of Amsterdam, received the gold medals that were part of this award during the annual Architects Ball. In November 2016 the Noorderparkbad was awarded the prestigious title of 'World's most beautiful public swimming pool' at the Piscine Global swimming pool and wellness event in Lyon, France.